While many consumers will hit the road to celebrate Memorial Day with a weekend getaway, millions of others will be heading to the mall to hunt down the season's  best bargains. Memorial Day weekend represents one of the biggest sale events of the year and also the best time to buy certain items, including mattresses and  refrigerators.
Discounts will be plentiful this weekend, but savvy shoppers know there's more to getting a deal than just buying something on sale. To spend less on your purchases  this Memorial Day weekend, read up on the following seven "s's" to saving even more.
Study the deals.
Since retailers will try to trick you into believing that everything is on sale this weekend, it's important to study the deals to differentiate the best and worst  buys. Summer items like clothing and swimsuits will see some discounts, but this biggest deals will be found on spring clearance, home goods and mattresses. Grills  and patio furniture will headline ads and store circulars, however, these big-ticket items are better priced later in the season when retailers focus on fall and  winter products. Check out Dealnews for a comprehensive Memorial Day buying guide.
Shop early.
Retailers typically start offering Memorial Day sales the week before the holiday itself. Plan to shop early to take advantage of a larger selection of sale items.  If you wait untilMonday, most of the good stuff will be picked through. In addition to in-store offers, online deals will abound making it possible to avoid the crowds  altogether and take advantage of savings from the comfort of your home, or road if you're traveling.
Seek out stackable savings.
Scored a sale? Don't stop there. Look for coupons to deepen the discount even further! Memorial Day weekend will see tons of stackable savings, so download a free  coupon app like Coupon Sherpa for extra in-store deals like a free $20 Babies' R Us gift card with $100 diaper, wipe, food or formula purchase through May 30. Also  look for promo codes for online purchases, like $15 off your $75 order from The Gap or 20% off your highest-priced product with $60 purchase with an  Aeropostale coupon.
Sign up for savings.
If you can't find an additional coupon or promo code to sweeten your Memorial Day haul, sign up for savings by opting into a retailer's email newsletter program. Most  stores will send new member discounts of 10 to 20% off! Consider signing up a few days before the sale starts to ensure you receive the coupon in time to use it for  your shopping spree. You may even consider creating a separate email account for all your retail offers to stay organized.
Scrutinize prices.
Don't assume the 20 to 30% savings is the best one around. Comparison shop to make sure you're getting the deepest discount by using the  ShopSavvy app, which scans the  barcode of a product you're looking at and provides a list of local and online prices. You can also use  CamelCamelCamel.com to compare the price histories of products  sold on Amazon, and setup deal alerts to get notified when something you're shopping for drops in price.
Swing by an outlet center.
Malls, department stores and boutique shops aren't the only ones hosting Memorial Day sales. Your nearby outlet center will also offer store-wide sales as well as  additional discounts for even bigger savings. In addition to looking up coupons on a mobile app, visit the outlet center's website for information about available  deals and coupons. Also remember that not everything at an outlet center is a good deal, so learn how to get the  best deals from outlet shopping before you go.
Score cash back.
Get something back for the purchases you're making online with EBates, which gives you between two and 10% back on online orders just by shopping through their portal.  You can also use Paribus to receive reimbursements when something you purchased online drops in price. The tool scans your inbox for online receipts and tracks prices  for you, taking a cut of the refund they find.
Feel free to share "7 Ways to Save Even More on Memorial Day Sales" with your audience, giving proper attribution to the source.
###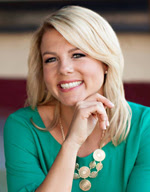 Andrea Woroch is a money-saving expert who transforms everyday consumers into savvy shoppers by sharing smart spending tips and personal finance advice.  As a sought-after media source, she has been featured among such top news outlets as Good Morning America, Today, CNN, Dr. OZ, New York Times, MONEY Magazine,  Consumer Reports, Forbes and many more. In addition, Andrea's stories have been published among leading publications and sites such as Yahoo!, AOL Daily Finance,  CNN Money, Huffington Post, LearnVest and New York Daily News. Check out Andrea's demo reel or visit her  website at AndreaWoroch.com for more information about booking an interview or requesting an original written article. You  can also follow her on Twitter orFacebook for daily money  tips.
For all media inquiries, please contact Andrea Woroch at 970-672-6085 or email andrea@andreaworoch.com.